I thought I'd share some things today that may help you with the way you teach reading in the upper grades. If nothing else, I have some printables that you might be able to use in your classrooms. :)
I love conferring with my students! I love the one-on-one time I get with each student where I can genuinely focus on them.
This sheet
I made is very basic, but I love having a spot to give them feedback; I always give my students a positive comment and then one thing for them to work on.
The best resources I've found for guided reading in the upper grades come from my bloggy pals at Lesson Plan SOS. You must check out their
Become a Guided Reading Guru
packet. Nothing I could say or upload could even come close to the amazing resources you'll find there. :)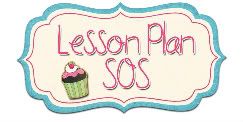 3. Take Home Reading
(for my struggling readers)
I'm actually in the process of beginning a take home reading system for my struggling readers. I used ziplock baggies, put on a
cute label
, and made copies of
this little document
. I'll be sending home the bags on Friday and each day they should bring their bags back and forth between school at home. On Friday, they'll turn in the assignment and get new books. I'm excited to see how this will help my little cuties that need extra help!
Our school is lucky! Our principal has bought every teacher subscriptions to this site for the past couple of years. It is an excellent resource for giving students access to books on their level. The comprehension quizzes at the end of each book, is a definite plus!! The listening and recording components are excellent for developing fluency, and the best part is the Rocket Room where students get to earn points for the books they read; it motivates students to work on this at home and to always do their best work.
I usually don't start my literature circles until after we come back from the holidays, but I wanted to share this now in case some of you are or will be starting soon.
This is my literature circle booklet
. I've been using it for the past couple of years, but I recently revamped the whole thing and uploaded to my
TpT store

.
One thing I've struggled with in the past is how to keep my students accountable during their literature circles. This is what I've come up with: a booklet that runs students through the elements of literature and some of the reading comprehension strategies.
The best part is these rubrics I've developed where students can rate them selves on their participation, effort, etc. I've also included a teacher copy, which I love! I love comparing the two scores and seeing if students are really grading themselves accurately. I've also included a reading journal where students can keep track of their days' reading. I've found that it helps keep students on track and accountable of their reading each day.
I will introduce this booklet during during our next read aloud, so I can teach them how to fill it out correctly and so all students know what is expected. Then, when I release them into their groups, they should know what I'm looking for.